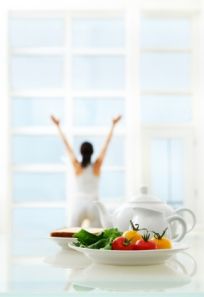 My name is Cheryl Jones, from Midrand, Gauteng . I have been a Wellness Coach since 2002. I have always been interested in health and wellness for myself and my family but wanted to also share my knowledge and experience with others. Making a difference in other people's lives has been so rewarding and has motivated me to learn more. I am currently doing an international course in nutritional products and supplementation so that I can assist my customers more. I am interested in helping people to look good and feel good naturally. I am passionate about helping families to make changes to their lifestyles so that everyone, including the children can be healthier. My motto is that "Healthy Kids are Happy Kids" and I teach children that "If it's out the ground or off a tree, then it's good for me!".

I do Wellness Consultations from my home in Midrand as well as talks in an effort to spread the word about good nutrition. I encourage my customers to become more physically active and steer them towards a fresh, colourful diet. Health and Wellness is about "the whole picture" and I have associations with various practioners that I also recommend. The range of supplements that I have chosen to distribute is the Herbalife product range because it has a serious track record (over 30 years, in over 70 countries around the world). The products are natural and do not contain chemicals, additives or fillers like other off the shelf products. Using this range, I lost 11 kilograms and came off all my chronic medication for thyroid, sinus and indigestion problems.

Our whole family takes the products on an ongoing basis and none of us have been ill since 2002! My interest in helping others to cope in our fast-paced world has led me to various trainers and teachers around the world and I continue to learn more every day!